About Retirement Residences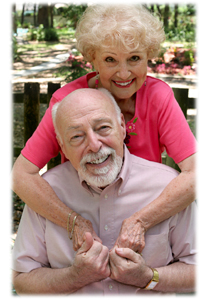 As a person ages or becomes chronically ill, he or she can reach a point where independent living is still possible, but living alone is becoming difficult or lonely. Typically, though the person may be fairly capable of caring for herself, she may need more help than she used to. She may regularly call upon family and friends to assist with groceries, doctor's appointments and meal preparation.

Social isolation is another disadvantage of living alone. As contemporaries pass on or move away, an elderly person can become isolated and depressed. Most people don't like eating alone all the time, so meals may become compromised.

For those who have the financial resources, the solution is a move to a retirement residence.

Retirement residences vary. Unlike publicly-funded long-term care facilities, they do not have standardised practices, costs, or programming. However, The Ontario Residential Care Association (ORCA) accredits them and provides information. The ORCA website can help you locate facilities in your area, with essential data such as address, phone number, size of the facility and some general facts.

Look for a residence whose programs suit the would-be resident's interests and hobbies. If she loves to play bridge, for example, find out what programs are available to accommodate this. If he enjoys walking outside, make sure that the residence is in a safe neighbourhood, and that there are garden areas around the facility.

Try to arrange a visit during a mealtime and request that you have a meal. This is a good way to find out about the ambience and friendliness of the facility, and also lets you to survey the current resident population.

The cost of retirement residence varies. All costs are determined by the size of the space rented. The least expensive is a single room with bathroom ensuite, and the most expensive is a one or two bedroom self-contained apartment. There are several variations in between.

Some residences have fee schedules that include only one meal a day where the accommodation includes a kitchenette with microwave and kettle space. In this case the person living there needs to be able to go grocery shopping regularly, or the family will need to provide. This plan is the least expensive.


To learn more about retirement residences and find the right one for you, call today for a free consultation: (416) 698-5497.
Campbell Consulting can assist clients and their families in choosing the most appropriate facility. Budget, health, mobility and geographical location all need to be taken into consideration. Having a helpful professional who is familiar with all the steps to be taken and who can reduce the pressures inherent in making difficult decisions saves clients and families time, stress and confusion.