The Sandwich Generation – Caring for aged parents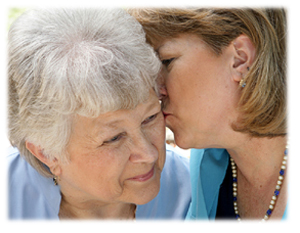 Susan was feeling pulled in all directions. She held down a demanding job to help support her household, but also placed a high priority on keeping her marriage and family life healthy.

Then her mother, Ruth, fell and broke her hip. The doctor confirmed that Ruth's care needs would now increase, probably permanently. The responsibilities of choosing a nursing home, deciding on services, and keeping tabs on Ruth's medical care fell to Susan.

Susan wanted to ensure the best care for her mother. But she wasn't a doctor, and couldn't understand what all her mother's medications and care needs were. She didn't know where to begin to learn it all - or how she could ever fit another major responsibility into her already busy life.

That's when she called Campbell Eldercare Consulting.

The consultant interviewed Susan and Ruth, both together and separately, and did a thorough inventory of Ruth's health, prescription medications, and lifestyle. She then put together a comprehensive document in clear language that outlined the best course of care for Ruth's needs. The care plan would ensure that Ruth would remain as comfortable, independent and healthy as possible.

Susan used the care plan as a guideline to decision-making. Meanwhile, the consultant regularly followed up with Ruth on a one-on-one basis to make sure that the plan was being implemented, and was still serving Ruth's needs.

Secure in the knowledge that Ruth's care was being monitored by someone who knew her personally and put her needs first, Susan and Ruth could concentrate on enjoying each other's company and living each day to the fullest.
Call today for a free consultation: (416) 698-5497.